Rapper Big Deli - "I'm a Gypsy - Its in my blood"
22 October 2019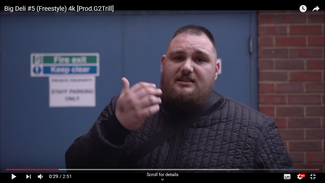 A Romany Gypsy Rapper has released a track which attacks the racism that Gypsies and Travellers face in UK society.
Big Deli, who is from Portsmouth, Hampshire, uploaded the track on to You Tube last week and it has already racked up nearly a thousand views.
Watch the You Tube video of Big Deli's rap about being a Gypsy and the racism "his community" faces (Warning: Big Deli is rapping about the experiences of being a Gypsy in 21st Century UK – this track contains words some listeners might find offensive).
Speaking to the Travellers' Times, Big Deli said that he had been rapping for ten years but started to take it seriously last year.
"To be honest people like Tyson Fury Billy and Joe Saunders give me inspiration to move forward and push my music out there," said Big Deli.
Big Deli has been rapping for ten years but started to take it seriously a year ago. He has released many tracks on his You Tube channel:
He added that he grew up listening to Jonny Cash and was still a fan, but as he got older he started to turn to British and American Rap music.
Rappers like Kano and Wretch 32 embody the culture of Black people and Gypsies, who also face racism, live by that culture too, said Big Deli. "I want to reach out to my community with my music."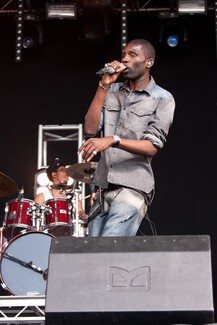 Big Deli said that he wanted to thank his family for the support he gets, and also thank his cameraman and manager Jay Harris.
TT's Lisa Smith will be tracking Big Deli down for a full interview – so watch this space!
TT News
---