'Shipped abroad to work' – Scottish Inquiry to investigate the forced migration of children
6 March 2020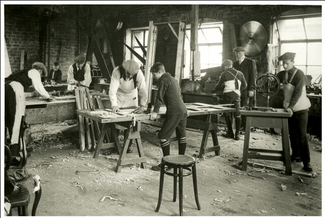 'Many of the thousands of children sent abroad from Scottish children's homes from the 1900's to the 1960's were Travellers,' says Scottish Traveller campaigner David Donaldson
A Scottish Inquiry is set to investigate the historic forced migration of thousands of children from Scottish children's homes to work houses in Canada, Australia and New Zealand.
Many of those children sent abroad to work would have been Scottish Travellers and Gypsies, says Scottish Traveller activist and campaigner David Donaldson.
"That Traveller lifestyle was detrimental to a child's development was social work policy for a long time," he adds.
"So the common practice was to just take them away and put them in hostels and homes and then ship them out abroad. A lot of people weren't sent away but they were taken to orphanages and industrial schools and it was for the reason that social workers deemed that there was an inherent risk factor with the lifestyle."
The Scottish Inquiry into Child Sex Abuse is currently holding hearings into the child migration programmes that operated from the early 1900's to the 1960's have already started in Edinburgh. The Inquiry, which is investigating all forms of state sponsored child abuse, will hear from former child migrants and other witnesses, including organisations involved in child migration and support groups.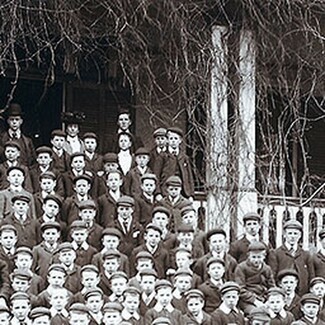 Evidence given to a similar Inquiry covering England and Wales has already shown that many voluntary 'child welfare' societies such as Barnardo's, the National Children's Home (NCH), the Church of England Waifs and Strays Society and the Fairbridge Society, as well as the Quarrier Homes, also became involved in sending tens of thousands of children abroad to work. The children suffered appalling abuse – including horrific sexual abuse - at many of the care homes, religious institutions and foster families they were sent to.
Evidence already given to the Scottish Inquiry showed that from the late 1800's to the start of the Second World War, 30,000 children passed through Quarrier homes alone and 7,000 were sent to Canada.
Some of his ancestors were sent abroad by the Quarriers says Donaldson.
 "My ancestors where McPhees from up north and around 1905, they were both convicted and sent to prison in Dingwall, because their baby had died and they were charged with child neglect and abuse," says Donaldson.
"What was wrong was that they were camped in a cave and that classified them as child abusers and they were actually sent to jail for it. Just after losing their baby and because they were then sent to jail, a load of their other children were taken by the Quarriers children's homes and they were sent to Canada."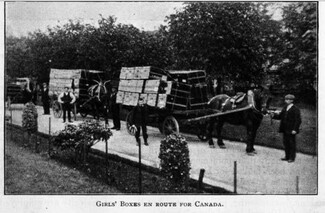 "There are some really tragic stories. The one I am speaking about is from 1907 and I keep going back to it is because it was so tragic," adds Donaldson.
"What happened was the wife drowned in an accident and she left her husband with ten children. They were under constant supervision from the state with people visiting, and all these threats and things. The man eventually committed suicide and then all the children were taken and sent to the industrial schools and then on to Canada and Australia. This policy was still in operation in the 1950's. There are a lot of people who grew up in these industrial schools and never knew they were Travellers – they were completely denied their culture and their family. A lot of them grew up with mental health difficulties and a lot of them committed suicide."
The Scottish Child Abuse Inquiry has previously advertised in the Travellers' Times Magazine in a bid to get people to come forward with evidence of state enabled abuse.
The Travellers' Times will be following the Inquiry and reporting back as and when any new evidence and witness statements are published by the Inquiry.
TT NEWS
(Lead photograph: Boys work in a Quarriers workshop © Quarrier Homes)
---