Traveller and landscape gardener Jack Brennan supporting key workers by doing their garden for free!
4 May 2020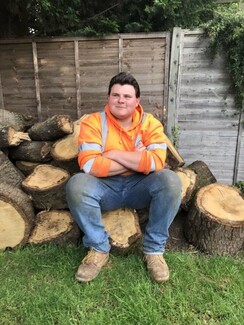 Traveller Jack Brennan is offering free gardening services to key workers in Surrey during the coronavirus crisis.
Jack, who lives on a boat but is of Irish Traveller heritage, owns a landscape garden company called JB Landscaping.
He operates in the Staines/Shepperton area in Surrey.
So far we've had loads of happy key workers from nurses to prison wardens to dustmen accepting our offer, and I'm proud to say, I feel were making a difference," says Jack.
"It's nothing big, but tidying someone's garden can make a massive difference on their days off, or if they've got young kids. God bless all the key workers. Even if the government don't appreciate you, we do," adds Jack.
Well done Jack – from all at the TT.
We wonder when Ch4 are going to do a programme called 'The Truth about Traveller Generosity'???
TT News
(Main picture: Jack Brennan courtesy of Jack Brennan.) 
---