Charities thank Kate Green MP for her work for Gypsies, Roma and Travellers
21 July 2020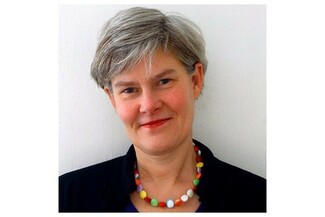 Charities have thanked Kate Green for her 'outspoken advocacy' after the Labour MP announced she was stepping down from her role as Co-Chair of the All Party Parliamentary Group for Gypsies, Roma and Travellers (APPG GRT).
Two weeks ago Kate Green OBE was promoted by Labour leader Keir Starmer and is now on the Labour front bench as Shadow Minister for Education, bringing a new massive work load and responsibilities for all the children in the UK.
The APPG GRT is a group of politicians from all political parties who support Gypsy and Traveller rights and who campaign against anti-Traveller racism in Parliament. One of the issues Kate Green championed was support the education of Gypsy and Traveller children and the treatment of young Gypsies and Travellers in youth custody.
The Scottish National Party's Martin Docherty Hughes has stepped into the role of Co-Chair and joins Co-Chair Baroness Janet Whitaker, the Labour peer and longstanding member of the APPG GRT.
A spokesperson for the APPG GRT Secretariat, which is co-ordinated by the charity Friends, Families and Travellers, said that they wished Kate Green well in her new role.
"During Kate's tenure as co-Chair, she has proudly stood up for the rights of Gypsies, Roma and Travellers both in parliament and at public events, in doing so she become a well-respected ally and friend," said the spokesperson.
"We know she will be continue to campaign for Gypsy, Roma and Traveller rights – this time from the front benches of parliament," they added.
"We are excited to announce that Martin Docherty-Hughes MP, committed equality and human rights advocate, will be taking the helm as acting Chair. We look forward to working with Martin, who as an already active member of the APPG has shown dedication to promoting equality for Gypsy, Roma and Traveller communities."
CEO of the Traveller Movement Yvonne MacNamara said that they were sorry to see Kate step down, but that they know that she will make an excellent addition to the shadow cabinet.
"Kate has been an outspoken advocate for Gypsy, Roma and Traveller communities and a much needed critical voice of the policies that actively harm the communities," said Yvonne MacNamara.
"As co-chair of the APPG GTR, Kate used her time constructively to highlight the many issues impacting on Gypsies, Roma and Travellers: from harmful unauthorised encampments policies, to policing and overrepresentation in the criminal justice system, Kate has been a great ally to Gypsy, Roma and Traveller communities," added Yvonne MacNamara.
"We wish her well, and look forward to seeing her use her new position to elevate the needs of the most vulnerable children in our education system.
We also welcome Martin Docherty-Hughes to the new role, and look forward to working with him."
TT News
(Main picture: Kate Green MP)
---