Bursary opportunity for UK-based BAME designers
5 August 2020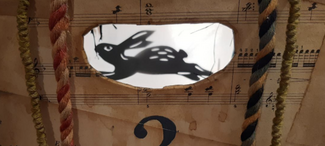 Litlle Angel Theatre have five FREE bursary places available on our Shadow Theatre for One course for UK-based BAME designers.
Led by Judith Hope, during this online course you will design and create your own miniature, magical theatre experience for one viewer at a time.
Judith will guide you through the processes and techniques needed to create a shadow theatre and a cast of shadow puppets and backdrops, using different methods and materials to create beautiful, atmospheric, small-scale theatre.
Perfect for busking and street theatre, festivals, education and healthcare settings or your own front room.
They are offering the five free places to BAME designers based in the UK, who would like to develop their skills designing for puppetry.
To apply, please answer the following questions (either in writing or via video):
Why would you like to do this course?
What is your current design experience?
How will it benefit your career?
Send your answers to info@littleangeltheatre.com; and include a contact telephone number in your email so we can let you know if you are successful.
Deadline for applications: Friday 14 August at 5pm
The course begins on Monday 24 August and runs until Monday 28 September (6 weeks), from 3.30-5.30pm.
---