Care for Young People's Future is taking part in National Inclusion Week 2020
28 September 2020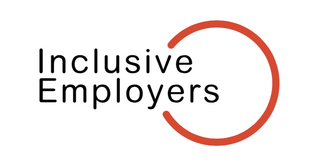 Care for Young People's Future a CIC based in Sheffield, UK has announced that it will be taking part in National Inclusion Week 2020.
National Inclusion Week, running from September 28th-October 4th 2020, was created by Inclusive Employers and aims to raise awareness of inclusion in the workplace. Now in its eight-year, the 2020 theme for National Inclusion Week is Each One Reach One. It is about bringing people and organisations together to connect and inspire each other to make inclusion an everyday reality. Together, we will build the biggest inclusion chain ever.
Janet Whitaker, Baroness Whitaker will be welcoming everyone on our first day and will outline the importance of having inclusive Policies and an Action Plan for ''Strengthening the Roma Inclusion in the UK AND Europe."
Baroness Whitaker is the Chair of the Education Department's Stakeholder Group on the education of Gypsy Roma and Travellers, ACERT, and a member of the Advisory Board of the British Institute on Human Rights.
For more information and link to zoom events, please contact Care for Young People's Future on the email: info@cypf.org.uk or teretzuca@yahoo.com or via Social Media.
Amongst the activities Care for Young People's Future has planned for National Inclusion Week the following events:
| | |
| --- | --- |
| Monday 28th of September 11.00 am -13.15 pm | Roma Inclusion Policies/ Recommendations/Good practice |
| Tuesday 29th of September 12.00 pm-14.15 pm | Unconscious bias /History of Racism/Eugenics |
| | |
| --- | --- |
|   | Creating a Culture of Inclusion |
| Wednesday 30th of September 10:00 am- 12:15 pm | Access to Higher Education /Women empowerment |
| Thursday 1st of October 10:00 am-12:15 pm | Roma Inclusion through Art |
| Friday 2nd of October 10.00 am -12.15 pm | Roma Youth Inclusion |
Richard McKenna, Managing Director, Inclusive Employers, said:
"It's fantastic to see that Care for Young People's Future is joining employers up and down the country by taking part in National Inclusion Week 2020. This shows that they take building inclusive workplaces seriously and I welcome their commitment to do so. I'm really excited to see how they use National Inclusion Week as a force for change and celebration and hope others will be inspired to follow their lead, wherever they are in their inclusion journey."
In 2019 nearly 1500 organisations took part in National Inclusion Week through internal events and activities covering a wide range of workplace inclusion topics, as well as webinars and daily challenges from Inclusive Employers.
The week also features a flagship celebration of the organisations participating in Inclusive Employers Standard, an accreditation tool from Inclusive Employers which recognises organisations' commitment to creating more inclusive workplaces.
More information about National Inclusion Week and how to get involved is available via the Inclusive Employers website: https://www.inclusiveemployers.co.uk/national-inclusion- week/about
---