Even the police don't want more powers to evict Traveller camps – investigation reveals
15 September 2020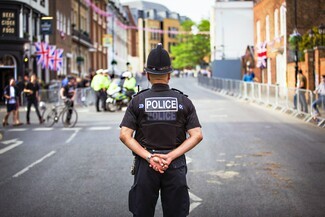 Police do not want more powers to evict unauthorised Traveller camps and instead want more legal sites built – an investigation by the charity Friends Families and Travellers (FFT) has revealed.
The national charity submitted freedom of information requests to all Police Forces and Police and Crime Commissioners in England and Wales, as well as the National Police Chief Council and the Association of Police and Crime Commissioners to get their submissions to the Government's 2019 consultation 'Strengthening police powers to tackle unauthorised encampments'.
In the consultation the Government threatened to:
Make trespass a crime – resulting in prison, a fine or your vehicle being taken from you.
Make it a crime for you to stop alongside or on the road – they will be able to move you along.
Make it so police can act when there is two vehicles, instead of six. A car, a trailer and a van would count as three vehicles. A horse drawn wagon would also count as a vehicle, say lawyers.
Make it so police can force you to go to a transit site in another county.
Make it so you are banned from an area for one year instead of three months.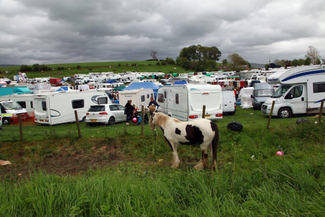 The FFT research shows that only one out of five bodies who responded with their submissions supported the Government proposals to criminalise unauthorised encampments and nearly all of police bodies called for more site provision. Less than one in five agreed with the Home Office proposals to give police power to seize vehicles of those on unauthorised encampments.
"The findings clearly demonstrate that only a small percentage of police respondents are in favour of criminalising trespass or strengthening of existing powers, stressing that this will be ineffective unless there is increased site provision," say Friends Families and Travellers.
The full FFT report on their investigation can be seen here.
The consultation closed in March 2020 and the Government is expected to release their own results on the consultation later this autumn.
There is no point in bringing in more laws which tell Travellers where they can't go when you aren't telling them where they can go
Abbie Kirkby, Advice and Policy Manager at Friends, Families and Travellers said:
"The hostile approach taken by this Government towards Gypsies and Travellers must stop. We have seen huge opposition to these proposals, opposition not only from the police but from across society in recognition of the implications for human rights and civil liberties. The Government have failed Gypsy and Traveller communities – there is no point in bringing in more laws which tell Travellers where they can't go when you aren't telling them where they can go."
In their response to the consultation, the National Police Chiefs Council and the Association of Police and Crime Commissioners said, "We believe that criminalising unauthorised encampments is not acceptable. Complete criminalisation of trespass would likely lead to legal action in terms of incompatibility with regard to the Human Rights Act 1998 and the Public Sector Equality Duty under the Equality Act 2010, most likely on the grounds of how could such an increase in powers be proportionate and reasonable when there are insufficient pitches and stopping places?"
The Travellers' Times understands that Lawyers for Gypsies and Travellers are set to challenge in the High Court any new laws strengthening police powers to evict camps.
A Government spokesperson said:  
"While the vast majority of traveller communities reside in authorised encampments, there have been long-standing concerns about the disproportionate impact of some unauthorised sites which cause significant distress to local communities.
"That is why the Home Office carried out a consultation seeking views on strengthening police powers to tackle these unauthorised encampments. A response will be made in due course."
TT News
---