Traveller Pride launch 'Christmas Card' service
20 November 2020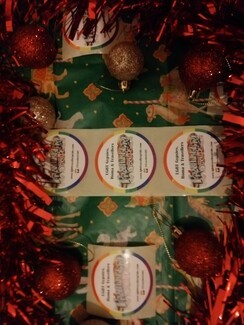 Traveller Pride have launched a Christmas card request service for LGBT+ Travellers to spread some joy and help people feel closer together as a response to the enforced distance and isolation of Covid-19 lockdowns.
"We wanted to do something small but personal. Christmas can be a hard time of year of many of us, especially for some LGBT+ people, and so we want people to know that they are in our thoughts even though we can't meet up physically right now." Said Tyler Hatwell, the group's founder "A gesture like this might be what you need to brighten up your day and make you feel included this Christmas."
Traveller Pride was launched last year at Pride in London and have provided therapy, phoneline support and a solidarity fund during the pandemic.
The Christmas cards will feature a specially commissioned design by an LGBT+ Traveller. The design is not too overtly LGBT+ themed, for reasons of discretion, but Traveller Pride have also sorted the system where they will draw a star over your name on the envelope so you can open the card in private if you're worried about being outed.
All requests have to be in by 16th December to be in time for Christmas. If you celebrate something other than Christmas you can request a personalised message for that instead.
"I'd love to give out as many of these beautiful cards as possible, so please don't be shy to ask for one" continued Tyler.
You can find out more and to request a card, visit the Traveller Pride website here
TT News 
---