Good news as missing collection found
15 December 2021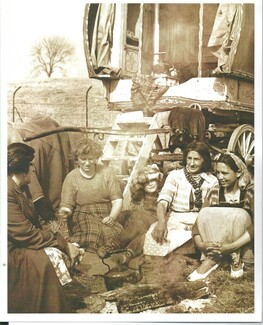 Above Photograph (c) Barrie Law from Robert Dawson Romani collection
In 1973, lifetime Gypsy and Traveller rights supporter and activist Bob Dawson, donated a massive collection of dozens of albums of Gypsy and Traveller related newspaper and magazine clippings to the Brotherton Collection at Leeds University. They have long denied having them but, recently, a student found them again! They appear to be in a total of 45 boxes.
They collection begins in Victorian times right through to 1973 and thus cover the years before and after the 1965 Caravan Sites Act. From 1968 to about 1972, they include clippings from every national, regional and local paper/magazine on sale in Yorkshire.
Talking to Travellers Times Bob said "Cuttings reflect the times and thus the sociology. They even include the weird claims that Travellers stole children in order to cook and eat them. Others link them to terrorism, to transmitters of disease and, inevitably, crime, however ludicrous! Others warn of fortune tellers. On the flipside, there are genuine articles which are pro Gypsy and Traveller and others giving authentic examples of culture.They really are a treasure for any researcher!"
They really are a treasure for any researcher!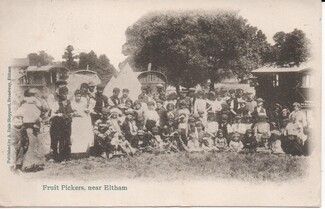 Bob has also been adding to his non-commercial website,  www.robertdawsongallery.co.uk and there are now some 5,000 pictures on it. Half of these relate to the all important Porrajmos but they also cover pretty well any culture/history area.
It's split into five galleries which range between early Romanies, history, art, work and leisure, East and West European, Americas, Africa, Middle East, India, Balkans.
British coverage is such things as wagons, tents, trailers, atchin tans, fairs, Scottish Nawken, Irish Pavee, stereotypes, portraits and a special section on Sts Maries de la Mer.
The original pictures are now almost entirely donated to the Holocaust Museum, the Roma Support Group, DGLG and NFGLG. A high proportion of the pictures are not in copyright and so anyone can use them – but, if you do PLEASE acknowledge as coming from his collection, using, 'From the Robert Dawson Romani Collections.'
The largest of Bob's other collections was donated to the Romany and Traveller Family History Society and is now housed in the Museum of English Rural Life based at Reading University. You can consult any of the 10,000 items (books, pictures, prints, audio tapes, videos, cooking items, crafts and many more) by appointment.
All photos courtesy of 'Robert Dawson Romani Collections'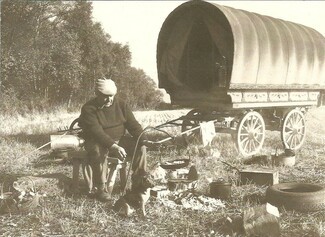 ---