A Love Letter to My People
17 December 2021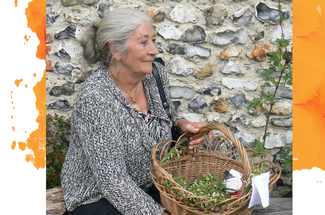 Romani photography exhibition celebrates "power of community
Leading image Mary Penfold,Sussex (c) Patrica Knight / Talking Romani
A new online exhibition of photos by Romani photographer Patricia Knight is "a love letter to my people", according to its creator.
The exhibition, titled The Resistance of Remembering, contains dozens of pictures taken between 2008 and 2011.
They show people celebrating Gypsy Roma Traveller History Month during the first years of its existence.
Taken at horse fairs, outdoor meetings and arts events, the photographs chronicle a unique moment when the UK government affirmed the importance of Romani and Traveller history and customs.
"The photos in this exhibition are a testament to the power of community, to coming together and being seen and heard," says Knight.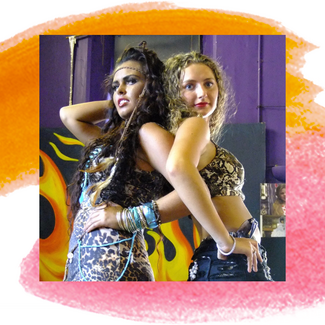 They display "living history, a connection from the past to the present "But mostly they are a love letter to my people."
The photographs show people relaxing, spending time together with friends and family, singing and playing instruments, enjoying themselves at fairs, or attending special exhibitions such as one set up to commemorate the genocide of Romani people during the Second World War.
Unlike many depictions of Romani and Traveller people in the press, these pictures - from an "insider perspective" - capture people with affection: close-up, mostly comfortable in their surroundings and at ease with being photographed.
Some show Romani and Traveller people in less typical surroundings - such as when young artists were given prizes in the Houses of Parliament for designing posters to celebrate their history.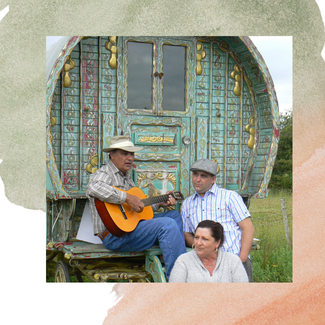 But the photos make it clear that in the 21st century, it's the traditional horse fairs and outdoor meet-ups that still sit at the heart of these ancient cultures.
"In the current time when the possibility of nomadic life is being outlawed and has all but disappeared, the traditional and age old Gypsy horse fairs are a tie that binds," says Knight, who was the national co-ordinator of Gypsy History Month.
The fairs are "part of a valued heritage, vibrantly alive and galloping on," she says.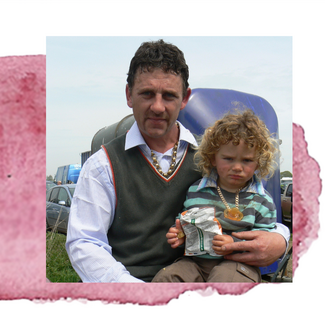 The exhibition has been set up by Talking Romani, a community interest company which Knight co-founded "to provide a platform for the emerging voice of the Romani – Europe's largest ethnic minority – their diversity, unique history, arts and culture."
It was co-funded by The European Roma Institute for Arts and Culture and the Roma Entrepreneurship Development Initiative.
The exhibition is curated by Patricia and Riah Knight. The concept of the 'resistance of remembering' is based on an idea expressed by Prof. Dr. Ethel Brooks. 
SEE THE PHOTOGRAPHS ONLINE AT  http://www.talkingromani.com/exhibition/
Due to the layout of the exhibition it is best viewed on a laptop or desk top computer if possible. 
All the photos in the exhibition are there to be 'reclaimed' by the community, so if you are featured in a photograph or know someone included you can right click to download the photo.
By Damian Le Bas for TT Team
---