Two children's books give "unique insight" into young Traveller lives, says Ruby-Leigh Smith
7 December 2016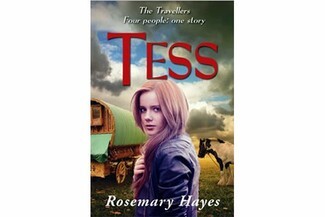 Ruby-Leigh Smith, 13, reviews "Tess" and "Lizzie", by author Rosemary Hayes, for The Travellers' Times.
Tess is about a young girl who refuses to go with and believe the stereotypes that her town and family are spreading about the Gypsy and Traveller families which have been given a permanent site in their town and for this reason I was intrigued by the story.
It explores her thoughts and reasoning and those of her family and friends, and I found her character exciting and inspirational. The fact that Tess went against what everybody she knew was saying just proves how innocent, strong and accepting she is and how to Tess ethnicity does not matter, and nor should it to any child. Furthermore, Tess, also recognises and reflects on the bitterness, hatred and other negative feelings that parents have and passed on to their children. The fact that Tess doesn't conform to those negative views is proof of how accepting children should be.
All of this just adds to the storyline of a girl who is crazy about horses. This is a common interest with most girls of Tess's age - eleven - which offers something to relate to for the reader which immediately draws them in and makes them eager to find out what is going to happen next, and whether her family will see sense.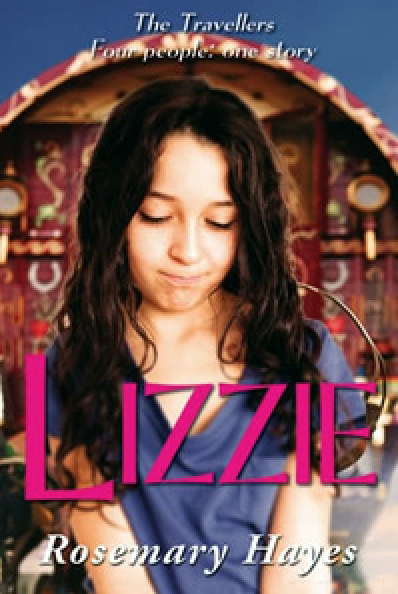 After reading Tess, I was excited to find out more about the two girls and so I quickly focused on the story and the ones after it. Lizzie is even better than Tess because it centres on a character who is a Gypsy and this perspective is one that is rarely seen in children's novels.  The hardships that Lizzie has to face throughout the book are upsetting and are true to the real ones that Gypsy girls have to face in modern society and I think that Lizzie describes those problems excellently. The non-Traveller readers will feel empathy and hopefully more kindness and maybe even accept those of the Travelling community with more zeal.
I would recommend these books for children in primary school, specifically those of the key stage 2 schooling age and this book series could be enjoyed by any child, whether they're from the Traveller and Gypsy community or not. Every primary school library should have a copy of these two books as Tess gives a unique insight to what a 'gorger' (non-Gypsy) believes and thinks of the Travelling community whilst Lizzie gives an idiosyncratic acuity for what prejudice is like, how Traveller and Gypsy children face it, how it affects them and how there are those who disbelieve in it and overcome the option of leaving school early, and every child should be encouraged to read them.
By Ruby-Leigh Smith
To order these books from the author via Amazon, visit author Rosemary Hayes' website
---