How Read Easy UK transformed two Traveller men's lives
8 February 2018
Two Traveller men say their lives were transformed when they learnt to read with Read Easy UK, a not-for-profit organisation that recruits, trains and supports volunteers to give one-to-one tuition to adults who struggle with reading. The Travellers' Times spoke to Read Easy UK's Ginny Williams-Ellis to find out more.
Mark Blackwell – a Romany Traveller from Dorset– is a great example of how Read Easy works, and how learning to read can transform lives. Mark is a scrap metal dealer who needs to be able to read all the paperwork that is a necessary part of being a successful self-employed businessman.
It was Mark's local council that suggested that he should contact Read Easy when the council workers saw that he was unable to read the forms they had given him to complete. Five months after being put in touch with his volunteer reading coach Mark was not only reading forms - he was reading books from his local library - an experience that Mark described as life-changing.
"My son used to do all my form work for me," says Mark. "Now I can do it myself and understand it. That's been a major major difference."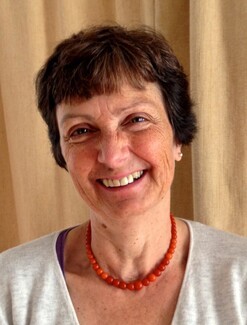 "I didn't coach Mark myself", says Ginny Williams-Ellis, who founded Read Easy in 2010. "It was one of our volunteer tutors. Learning to read in five months is exceptional. Some take a little longer than that, but most people who come to us eventually learn how to read."
Ginny was a literacy tutor at Dorchester Prison when she realised that there was a need for similar reading programmes outside the prison gates. Ginny was responsible for running the Shannon Trust's prisoner-to-prisoner reading programme and saw for herself how a confidential, one-to-one approach could encourage people to come forward for support and successfully learn to read.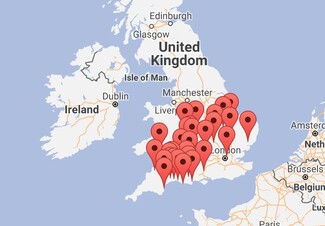 With the support of many local agencies, Read Easy Dorchester & Weymouth was launched and a year later Read Easy UK was established to set up new Read Easy volunteer run groups in other parts of the country. It does not yet cover the whole of the UK, but there are Read Easy groups across the South West and in the Midlands and the charity will soon be expanding further into North West England.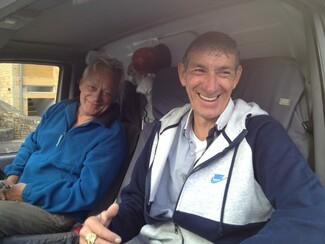 Ginny did, however, teach William to read. William is a Romany Gypsy she describes as a neighbour. Born into a travelling family and with very little formal education, William has worked most of his life on the land and now works as a builder.
The travelling life involved changing schools and so although his four siblings learned to read, William missed out, which affected his confidence in later life. After 28 years working at a nursery in Evesham, William was struggling to find other work without being able to read and write.
It was a conversation with the local council that led William to Read Easy and after six months he says: "I'm really enjoying it. I like learning and I realise that I'm not stupid at all. I'm getting it! To me, it's a challenge. Life's looking up!"
Learning to read changes lives for the better – in many, often unexpected, ways!
Learning to read can also make you healthier according to researchers! A study of 'health literacy' published in the British Medical Journal in March 2012 found that 'a third of older adults in England have difficulties reading and understanding basic health related written information' and that 'poorer understanding is associated with higher mortality'.
"One of our readers has recently visited the doctor for the first time in his life thanks to increased self-confidence gained by learning to read with his Read Easy coach," says Ginny. "He had been too nervous to go before, because he couldn't read and was worried that the doctor might want him to read and fill in forms."
"Learning to read changes lives for the better – in many, often unexpected, ways!"
To contact Read Easy to find out more for yourself, a friend, or a relative, visit their website by clicking on this link, or call them on 01386 700883.
By Mike Doherty/Travellers' Times
All photographs, images and video © Read Easy UK
---