The Last Stopping Place – a new work of fiction from 'Gypsy Poet' Ray Wills
30 November 2021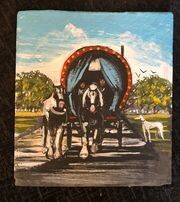 Writer Ray Wills, affectionately known as the Gypsy Poet, is a writer of fiction and non-fiction, poetry and prose. He has now turned his pen to this stunning new novel entitled "The Last Stopping Place".  
This is Rays eighth book based on the Gypsy Traveller community and only his second novel. It is a splendid collection of enthralling tales built around the theme of "stopping places", a topic of much concern to the present Gypsy Traveller community.
Each tale has a rich historical background in which Travellers tell of their lives working as brick makers, at the fairgrounds and on designated Traveller sites or on the road in search of new adventures or vital stopping places.
There are tales of remote sleepy villages, the creation of a woodland community in the heart of England where two sisters enrich the lives of both Travellers and non-Gypsies alike, tales of military life and life in the northern towns of the U.S.A. All are told within an imaginative unique extensive collection of the authors poetry and prose, so sit back on your wagon and enjoy the ride.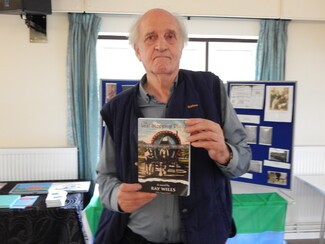 As well as being a highly entertaining contributor to periodicals such as Travellers' Times and Play & Playgrounds, Ray Wills is an advocate of the Kushti-Bok Gypsy welfare organisation. He has recently worked closely with Poole Museum, along with the Heritage Museum and Shire Hall in Dorchester, providing displays and extensive research into the Dorset's Gypsy Roma and Traveller community. Ray Wills also gives talks and book readings on a regular basis. Ray previously worked for three decades establishing and managing children's adventure playgrounds throughout the UK. His qualifications include R.S.A Diploma in Mgt /NVQ4 Degree level and City and Guilds Senior Youth worker Award. He lives in Cyril Wood Court, an artists, musicians and writers community in the village of Bere Regis Dorset.
Ray's books are available to buy on Amazon – a perfect Christmas present.
Please follow this link to order: Amazon.co.uk: Ray Wills: Books, Biography, Blogs, Audiobooks, Kindle
TT Features
---