Bucks New University hopes for 'broader recognition' for Gypsy, Roma and Traveller communities following month of activities
8 July 2020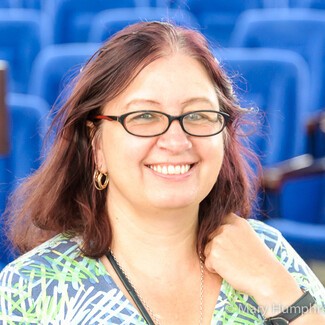 A Professor of Social Policy and Community Engagement at Buckinghamshire New University says she hopes the university's Gypsy, Roma, Traveller History Month (GRTHM) activities mark the 'beginning of a far broader recognition of the communities within the Higher Education sector'.
During June, the University celebrated the varied and valued contributions GRT communities make to British society, as part of its commitment to encourage members of these communities to participate in higher education.
As well as hosting a specially-curated exhibition by Dr Daniel Baker, a Romani Gypsy who is an internationally highly regarded artist, curator and theorist; Bucks also showcased a debate with Dr Baker and professional dancer, choreographer, Roma scholar, and Flamenco historian Rosa Cisneros, hosted by the University Vice-Chancellor, Professor Nick Braisby.
The discussion on Gypsy, Roma, Traveller people's experiences in Higher Education explored performance, identity, prejudice and representations of the communities in public debate and the media.
An audience of about 30 people included representatives from leading GRT organisations and non-governmental organisations (NGOs), as well as GRT academics and representatives from ten universities.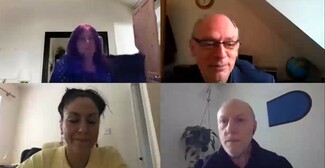 Professor Greenfields said: "It was wonderful to have such an engaged audience who asked thought-provoking questions about how the Academy can increase engagement and ensure representation of diverse communities in Higher Education.
"I was absolutely delighted to see how actively engaged the University was in this important cultural month and hope this is the beginning of a far broader recognition within the sector of the duration of the history, role and contributions to society made by these diverse communities.
"Higher Education Institutions are moving towards ensuring the recognition and inclusion of Gypsy, Traveller, Roma, Showmen and Boaters in curricula and as integrated members of our academic communities."
Professor Greenfields said she believed 2020 marks the first year Universities have celebrated GRTHM.
"At Bucks New University we were delighted to see such positive feedback to our activities on social media," she said.
Prof Greenfields also expressed her pleasure that some other universities were now also beginning to tweet out about GRTHM, alongside police forces and race equality organisations.

She added: "There is a gradual recognition of the importance of celebrating the community's achievements and contributions to society.
"At Bucks New University, we intend for this to be the first of an increasing number of activities we develop with the communities as we work in partnership alongside our GRT students, colleagues and broader networks".
As part of its work, Bucks New University continues to work to widen participation of GRT students through collaboratively developing a a 'good practice pledge' for universities to sign up to, which is aimed at supporting access to higher education for members of the communities.

The pledge also aims, through developing networks, to bring together GRT university graduates, NGOs, universities, and education specialists to provide resources to enhance inclusivity and equality of access for GRT students.
"There is growing interest amongst a range of universities  from right across the sector in developing good practices approach to GRT inclusion in higher education," added Prof Greenfields.
The specially-curated online art exhibition by Dr Daniel Baker continues to be available to view on the Bucks New University website. A recording of the debate can be viewed on the Bucks New University YouTube channel, here.
Main Image:  Professor Margaret Greenfields  (c) Mary Humphrey
---